Children's education is an investment in their bright future. But all investments should make sense. Hiring an English native student is a perfect example of a prudent investment.
Their hourly rate is 2-3 times lower compared to the qualified British governess. And your child is still going to speak perfect English.
What are the differences between learning English with a native English tutor or a governess?
A native English student will only teach your child English several hours a day. And the governess will stay with your child the whole day developing all aspects of his\her life. We need to admit that native English students who become tutors are not qualified for that job. They don't have a degree in teaching, linguistics or psychology field. They don't have any childcare certificates that governesses and governors have. A foreign student is just a tutor for your child. But it still a native speaker of English.
There are people who speak up against hiring a native speaker as a tutor because only a Russian speaking tutor would be able to explain the basics. Though a native English tutor will manage to help any confusion and will work on the pronunciation. All these pros are related to the teaching English to adults.
Learning English with young and active foreign student seems more like a game for the child. You won't force a preschooler to sit at a desk all day and do verb conjugation exercises. They learn languages by communication, that's how they become bilingual.
Learning English with the native English student is learning through games, entertaining activities and casual communication.
What country do native English students come from?
People from many countries come to Russia to study. They can come from English speaking countries such as the UK, Ireland, Australia, USA, Canada, New Zealand and Malta. However, there are more countries where English is the first language such as Nigeria, Ghana, Uganda, Rwanda, Tanzania, Zambia, Namibia, Liberia, Belize, South Africa, the Gambia, Seychelles, the Maldives. People from these countries go to Russia to study as well.
People from each country have their own peculiarities. African students are famous for their creativity and singing and dancing skills. They can easily engage children in fun and interesting activities.
How much will it cost to hire an English native student?
Learning English with a native English student is one of the most reasonable options to create an English language environment for the child. To hire an English nanny or a governess, you need to send the invitation, cover visa and fight expenses, provide accommodation besides paying the salary.
The hourly rate of a foreign student is lower than the rate of a Russian peaking English teacher because they don't have higher education and extensive work experience.
It will cost you only 30 000 rubles a month for 4 hours of teaching 5 days a week. In addition to time with a tutor, the parents should encourage the child to listen to English songs and watch cartoons in English. It would be an advantage if one of the parents speak only English to the child. If you hire a native English tutor for a year, then the academic hourly rate is just 400 roubles\hour.
We recruit native English students to work with your children. They all passed medical check-ups. You can ask the candidate to pass an additional check-up in any clinic you trust.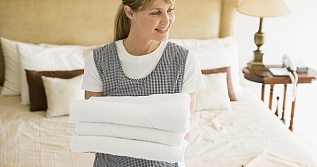 Our agency is ready to help you choose domestic help - responsible, disciplined housekeepers with checkable work history. It is a delicate matter since you let a stranger into your home and trust her with your daily life.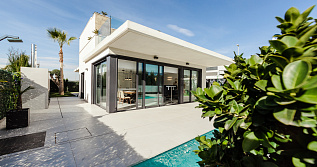 A real estate Manager is a highly qualified specialist who is, in fact, his employer's right-hand man. Thanks to such an employee, the owner of a real estate can forget about a lot of difficulties associated with private property management, including taking care of real estates located abroad.