A tutor is a professional who develops all skills and talents of the child and builds a healthy self-esteem. An English tutor will work on pronunciation and teach children to speak English fluently.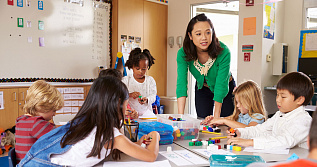 Does your language school require a native English teacher? Our Agency will select required specialists for you.
The most harrowing question for all young mums and dads - choosing what is best for their child: a nanny or kindergarten? Finding the answer to this question is especially difficult for parents who want to raise a bilingual or multilingual child. They need to understand which approach will best help their child learn a second language: an English kindergarten or a nanny from England? Let's look at the pros and cons of each option.