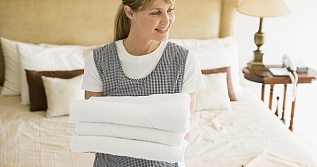 Our agency is ready to help you choose domestic help - responsible, disciplined housekeepers with checkable work history. It is a delicate matter since you let a stranger into your home and trust her with your daily life.
The price for 5-6 working days a week, 8-10 hours a day = £4000 - 5600 a month. The hourly rate of an English nanny or governess is £25-35 per hour.
The latest scientific research shows that children who begin learning several languages during childhood, display greater brain development, have higher IQs and have better overall brain health, therefore, preventing the onset of diseases such as dementia in the future, as the brain is more active.