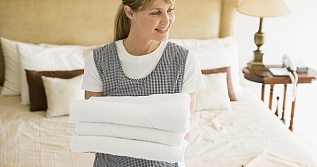 Our agency is ready to help you choose domestic help - responsible, disciplined housekeepers with checkable work history. It is a delicate matter since you let a stranger into your home and trust her with your daily life.
A professional chauffeur will take you to your engagements and events on time and without hassles, become your personal assistant and even a security guard for you and your loved ones.
A tutor is a professional who develops all skills and talents of the child and builds a healthy self-esteem. An English tutor will work on pronunciation and teach children to speak English fluently.